This week's article is another update to one of our first painting tutorials, dusting it off a little and adding some new pics that don't look like they were taken with a potato.
Not everyone has the time to spend paintstakingly blending, shading and detailing their models. Sometimes, you just want to get them on the table quickly, so I thought it might be useful to explore some options for fast and painless army painting.
My guinea pigs for this article are some Epirian Suppression Team models, painted exclusively with washes! This is a really easy technique to get to grips with, and while it won't get you an award-winning work of art, it does give you perfectly serviceable-looking models that look great on the table.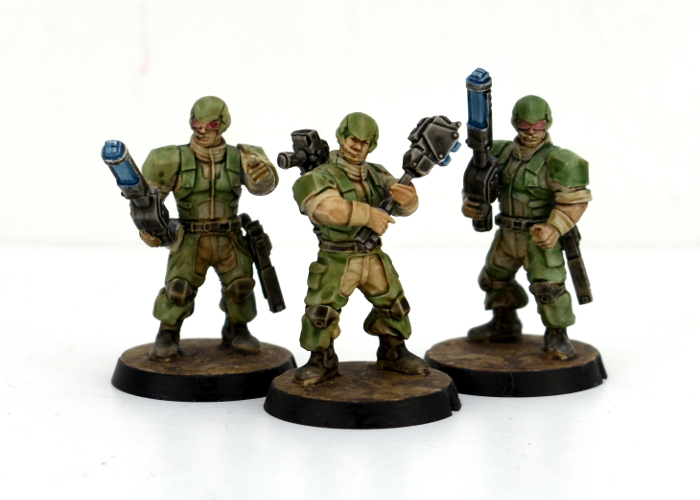 Find the full article here: http://www.thecommguild.com/roller/thecommguild/entry/quick-and-easy-painting-with1