On this page you will find various STL files made for personal projects, and shared for the benefit of anyone else who cares to use the.
Space Hulk Terminator Parts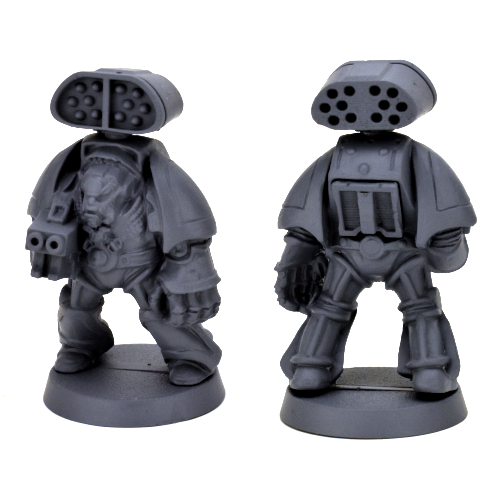 A back vent to fill in the rear cavity on the original Space Hulk Terminator models, and a missile launcher that attaches over the aerial mount.
...More to come soon!