A few articles back, I painted up a Mature Angel using Colorshift paints, as a bit of an experiment. That was actually the second model I attempted with these paints, but I hadn't been entirely happy with the first one. This week, I had a little inspiration though, and so I dug him out and, with a final tweak to his face, wound up with a shiny green/blue Shadow Walker!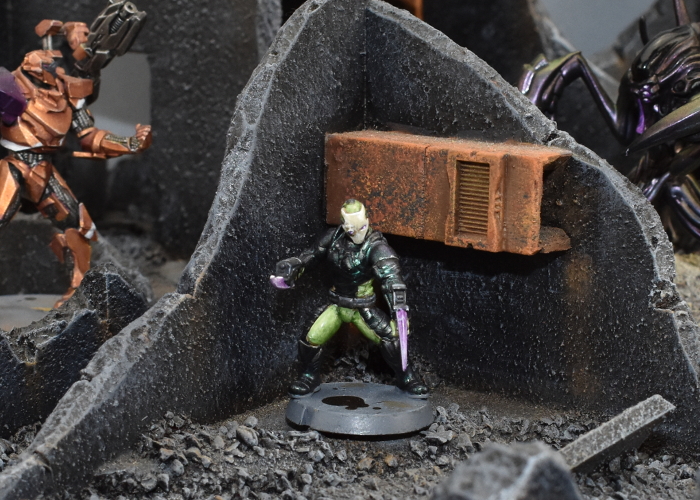 Full walkthrough here: http://www.thecommguild.com/roller/thecommguild/entry/painting-spotlight-colorshift-shadow-walker
Like what you see here? Spread the word!